About me

Hello, it's really good you're here. I'm Simone.
I was bloated, had a massive weight gain, had chronic fatigue, thinning hair, mood swings, and anxiety, My carb and sugar cravings were through the roof. I sometimes saw every hour on the clock which made me over emotional…. Sound familiar?
However my story began when my son, Alfie, was diagnosed with childhood cancer - stage 4 neuroblastoma - at just 14 months old. During that time, in 2000, I supported him by making sure he got the right nutrients into his little body, all very pure and organic. In 2015, it was me who needed the help after suffering with 25 menopause symptoms. Taking a pause and reflecting back, I realised simple lifestyle changes could support me, so I went full ninja into researching, just like I did when Alfie was diagnosed.
My research took me all the way to India and what I learned from the country and its people was the turning point. Within five days of landing in India my brain fog had lifted, and within six to eight weeks my other symptoms had disappeared too. I had so much energy! I threw myself into exercise and lost 53lb in total. Of course, it feels great to lose weight – but for me, this was about a transformation of mind as well as body. Since then I've never looked back.
I went back to India in early 2019 to complete my Ayurveda cooking course, I soaked up all the medicinal herbs and spices knowledge and now implement them into my daily life, but with much more vigor and expertise - it's great having over 40 new recipes to play with.
After completing my Ayurveda cooking course, I went to Japan to see how one of the healthiest countries in the world live and eat. All this knowledge has moved me to another level of health. I truly believe even though menopause symptoms are common they are not normal. So why are you putting up with them?
Simone
Cert. Nutritional Therapist, Menopause Coach, Advanced Nutrition for Sports & Exercise and Weight Management, DUTCH specialist, HTMA expert and graduating end of 2019 as a Functional Diagnostic Nutrition Practitioner.
Don't let the menopause dilute your diva! - I promise you, a few simple lifestyle changes can get you back to being you. Why not book in for a FREE discovery call HERE to see how I can help you.
Simone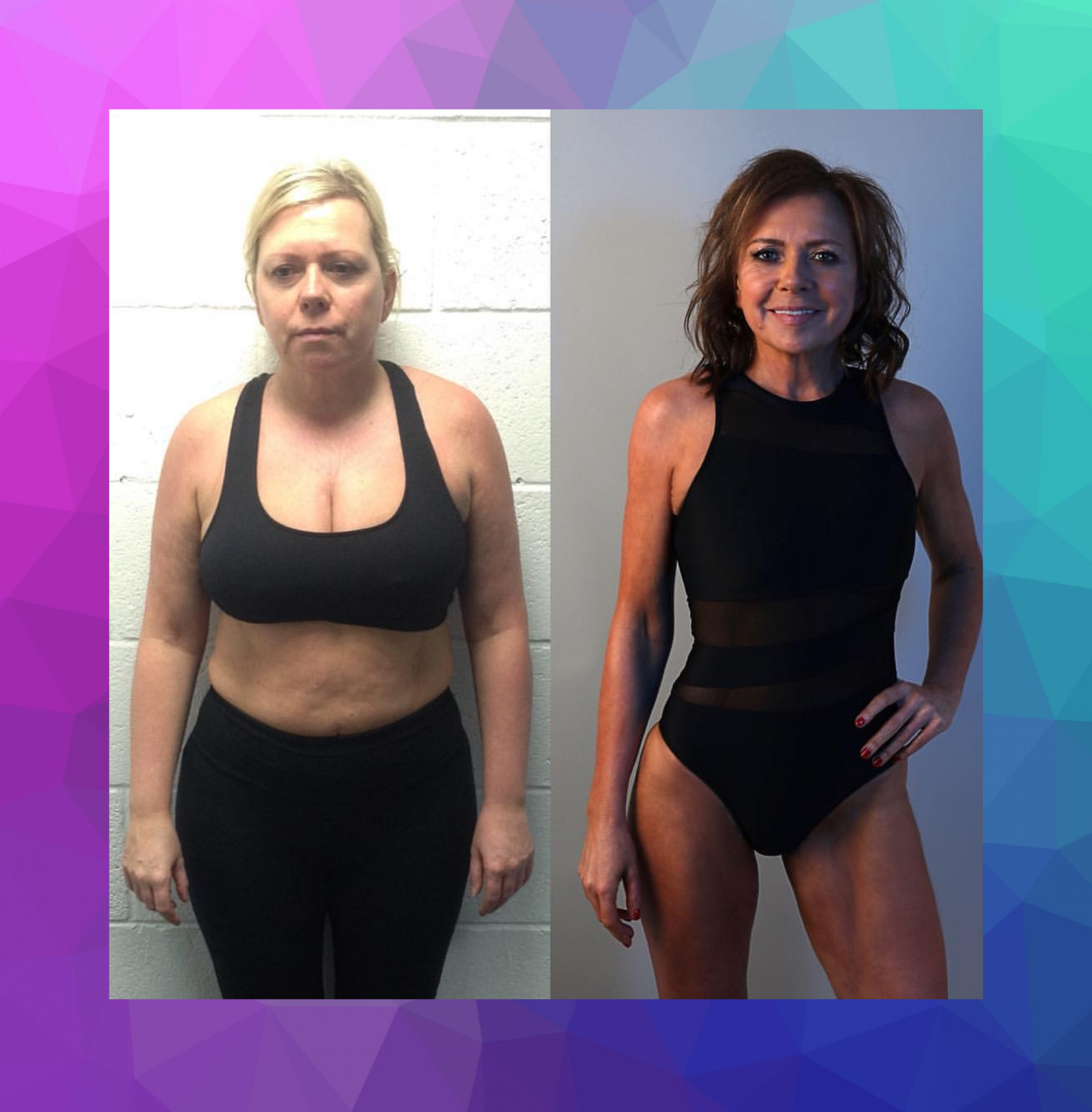 Age 50 and Age 51
Testimonials
Here will find some testimonials from my one-to-one clients and from my group work.
"I found Simone via a friend and have found her refreshing as she allows you to find your own way and realises that you have good and bad days and I never got the feeling she was "cross" for me falling off the way of eating. I especially liked the shopping list with the 8 week course and that you can flex the meals that are suggested and the ingredients to a certain extend (I dislike coconut). Simone has undertaken the journey herself and understands, she is supportive in either being there each day or standing back, whichever your preference. I cannot sing her praises highly enough, this is the first time that I have stuck with a programme, which my husband also followed and I miss when I am not on this 100%. I slept better, felt better, lost inches and a bit of weight and stopped having hot flushes. There really is nothing not to like, you need to stick to it, take time to plan and shop, but it is worth it in the end".
Melissa - Suffolk, UK
"I discovered FRT through Take A Pause's Facebook group. I'd been trying to get on top of my peri-menopausal symptoms, particularly 'personal summers' and anxiety and stress. Having read about how women in some countries didn't struggle I wanted to do it chemical free. Luckily the FRT plan started at the same time that I had two weeks with later starts and earlier finishes; meaning that I could focus on prepping my food and getting into new habits. Initially I found this daunting, but it quickly became habit, and I noticed my food bills went down not up.
Within two weeks I noticed that I was waking with more energy, people were commenting that I looked fresh and healthy, and after eight weeks I realised I'd lost about 10lbs - a great side effect. Since going freestyle I've mainly managed to keep up with it including meals out, quick grazing and the occasional indulgence. But indulgences always make me feel rough a few days later, processed sugar and gunk leave me sluggish, indulgence is now definitely the wrong description.
Throughout Simone has been invaluable providing me with constructive encouragement, helping me work out how I can adapt food for my lifestyle and tastebuds. You'll never know unless you give it a go."
Sara - London, UK
"Simone has become my go to for all support relating to women's health. In particular menopause. She has become an inspiration - her knowledge and expertise in this area is second to none."
Zandra - London, UK
"Here's my testimonial from the heart. Thank you Simone for being my inspiration to get my mind and body healthy. Only on the start of my journey but you've coached me gently through the lows and I hope you will be with me during the highs. I'm blessed to have you as a friend and your transformation has driven me to begin my own. Already feeling a little more positive for the future xxx"
Adele - Wilmslow, UK
In the few months that I have been in the group, Simone has gone out of her way to help and advise me in various areas, she doesn't just quote text books but researches the best options/advice before sharing it. Way over and above anything and anyone I have ever known. Thank you so much for being you and for being there for all of us both as a group and as individuals."
Zoe - Mallorca, Spain
"The support and advice is fabulous! Everyone is going through the same thing one way or another and understands all the issues. Everyone is also so nice and helpful. For me changing my diet has helped even only after a few weeks. Hot flashes have reduced significantly. Working on my mood swings next. Appreciate it's trial and error but it's a journey we all are taking together"
Marie - Coatbridge, Scotland
"One of the most important things to me about this group is that it is 'safe' and that is down to how Simone has steered it. There is no judgment only support. So much useful information...I have lost count of the number of videos and links I have saved. And I love that Simone is so honest herself and shares the highs and the lows too. I can't sing her praises enough x"
Sinead - London, UK
"Thank you Simone for creating such a helpful, informative FB group. I find all the members particularly friendly and supportive and I have benefited from lots of guidance. The group offers lots of practical tips and resources and I have certainly developed my knowledge bank on all matters menopausal since joining. It's very powerful when you read of others in the group who are further along their road to reducing or removing many of the symptoms that plague us during menopause and who have made great strides towards leading happier and healthier lives, this gives us newbies renewed hope for the future. My thanks again."
Jennie - Jersey, CI.
"Take a Pause has become a lifeline for me regarding all problems menopause and dietary. It has given me so many great tips that have definitely enhanced my peri menopausal journey. Simone is a great inspiration and has inspired me to lead a healthier lifestyle with her wealth of knowledge."
Bev - North Nottinghamshire, UK
"I've not been on here very long but I'm already feeling energised, motivated and better informed"
Paula - Altrincham, UK
"I had an induced chemical menopause ahead of surgery last year and during that time Simone's advice and guidance was invaluable, especially in relation to healthy eating. The changes I made to my diet helped with my menopause symptoms and my recovery. Since then I have continued to increase my commitment to healthy eating with Simone's support".
Victoria - Manchester, UK
"It's good to read how everyone else is dealing with the menopause, it's a really friendly group and it's ok to talk freely about any problems at all ! Simone's knowledge is impressive and if she doesn't know something she would try her best to find out"
Lorraine - Bradford, UK
"Take a pause ... my daily scroll down my newsfeed to catch up on any tips being shared. Great community based page giving hints and tips for all things 'women over a certain age'. I love not feeling alone when the symptoms peak and the tips on helping to relieve these. But especially the positivity of simone ❤️great job xxx"
Joanne - Leeds, UK
All of that above! This page is such a great community of woman that want to know and be in control of their bodies and health, without the need to run to the doctors. Thank you Simone Burgon for all of your help, advice, understanding and more importantly the time you give to help others in this group. I think we are at such an exciting stage now regarding our own health, knowing the power of good eating and the immune system, and it's groups and pages like this that help educate. Thank you !"
Amanda, Mallorca, UK
"Menopause can be a lonely and confusing place, lots of symptoms piling up on top of each other a lost sense of self and for me often absolute despair, Simone helped me see I'm not alone and not going mad, she is teaching me how to fight back and reclaim 'me' through good nutrition and exercise. I'm so pleased to have access to her and all the beautiful ladies on the same journey that take the time to post and offer unending support"
Alyson, Leeds, UK
"If I have a question to ask about anything menopause related ..... the only port of call is Simone ....she is so Knowledgeable and trustworthy .... the 'take a pause' group is friendly, helpful and basically a one stop shop for we ladies of a certain age .... sometimes we just need reassurance that we are not suffering alone .... or indeed going quite quite mad .... thank you Simone for all that you do for us ... and thank you for your amazing support 💟"
Katy - Shrewsbury, UK
"It's been refreshing to have the ability to see and contribute to discussions where real women talk openly about what they're experiencing in an environment which is non-judgemental and learn from each other. Backed by Simone's knowledge, expertise and personal experiences."
Lisa - Holmfirth, UK